Mental Health Solutions to Help Employees Manage the Impact of COVID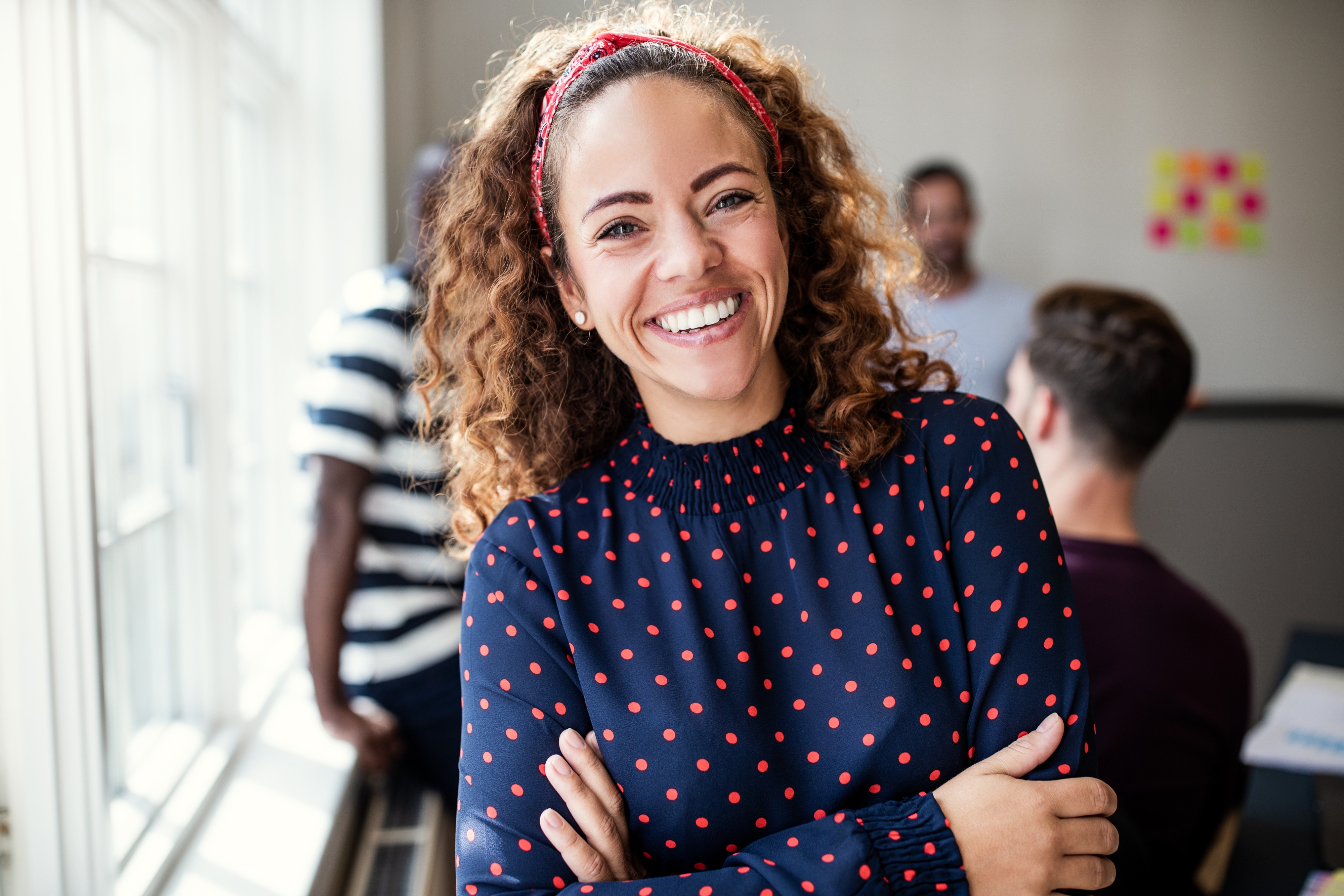 The Need for Mental Health Resources for Employees
The Covid 19 pandemic has created many challenges for businesses and their employees.  In a 2019 survey conducted by the International Foundation of Employee Benefit Plans (IFEBP), 68% of organizations polled stated plans were underway to improve mental health offerings over the next two years.[1]
The onset of Covid 19 has made this need for change more immediate.
Between January and September of 2020, 1.5 million people completed online mental health screenings provided by the nonprofit, Mental Health America (MHA). Compared to 2019, anxiety screenings in 2020 increased by 93%. Depression screenings increased by 62%. For both screenings in September, 8 in 10 screeners showed moderate to severe levels of anxiety and/or depression.[2]
Employees are also recognizing a need for improved mental health support from employers. Brian Marcotte, President and CEO of the nonprofit National business Group on Health (NBGH) in Washington, D.C. stated:
"Employees are looking to their employer to provide support on all areas of well-being—not just physical health programs focused on losing weight or understanding health risks, but those designed to help employees meet their financial, mental, community and social health goals."[3]
Employee Assistance Programs and Mental Health
Employee Assistance Programs (EAP) are often offered as an employee benefit.  The purpose of these programs is to "improve declining performance levels of employees, resulting from personal problems, with the help of professional counseling, stress management, and/or support services."[4]
EAPs provide confidential assessments and short-term counseling, referrals and follow-up services.  These programs support employees through stress, alcohol abuse, grief, family problems, psychological disorders, housing and relocation issues, child care and elder care needs and legal and bereavement support.[5]
Employers can hire professional counselors or outsource to an EAP provider. According to an HR University blog, the best EAP providers in 2020 are Lyra Health, CuraLinc Healthcare, Cascade Centers, Ulliance, Magellan Healthcare, BHS and AllOne Health. The cost of EAPs vary by the size of the contracting business and the level of services the business wishes to provide.[6]
A 2020 employee benefit blog by Paychex Worx lists the benefits of EAPs for employers.  These include improved employee stress management, decreased absenteeism, reduced work-related accidents, greater employee retention and a decrease in employee healthcare costs.[7]
Mental Health Apps for Employees
Mental health apps are a great way to supplement professional mental health services. LuAnn Heinen, vice president with the Business Group on Health in Washington, D.C., said, "Apps can be most helpful when it comes to mitigating three key barriers to mental health care—cost, access and stigma."[8]
Mental health apps serve different purposes and it is important to define employee needs. Some link users to an EAP or a provider network while others support individuals in changing behavior in support of mental wellness, improving sleep habits and increasing resiliency.
When choosing mental health apps, consider asking app providers for references from organizations with similar employee demographics to get a better idea of how likely the apps is to resonate with employees." Employers should also evaluate the apps features based on the following criteria:
Security measures.

Developer credentials and advisors.

Pricing options and service fees.

Performance guarantee options.

Success metrics.

Account management support.

Communication tools.

[9]
To get started, here are several mental health apps reviewed and highlighted by blogger Nancy Su. 
1. Talkspace is an online therapy provider.  
2. Reflectly is a mood tracking, journal, and diary app.
3. Happify provides science-based activities and games to elevate happiness.
4. Sanvello is a mood tracker and teaches coping skills. 
5. Headspace focuses on guided mindfulness and meditation to reduce stress.
6. Calm provides beautiful vistas with calming music to support relaxation.[10]
7.  Daylight is a website and app that helps users navigate stress and worry.
8.  Sleepio is an app that provides self-help tools to improve sleep.
9.  Wellbeats is an app that offers employees virtual fitness classes, challenges and assessments.[11]
The Virtual Water Cooler and Mental Wellness
To promote social connection and support mental wellness,  find out what your employees are passionate about and plan activities that appeal to their interests. 
Collin Waldoch, Co-Founder at Water Cooler Trivia, states:
"70% of HR leaders recently reported employee morale as their top challenge and we've heard this directly from folks managing teams while they transition to remote work. Our goal at Water Cooler Trivia is to build culture with a simple, low-stakes weekly trivia contest ."   These contests spark conversation around the proverbial water cooler in a low-stakes, low-cost way. As the CEO of a major consulting firm told us recently… 'this is always something I look forward to during the week, and as many work from home an important source of diversion for a mental health break!'
Other potential team-building online resources include Go Game, a virtual game show, City Brew Tours, a virtual beer tasting, Let's Roam, a virtual team trivia event, The Escape Game, a virtual escape room and Outback Team Building, a virtual murder mystery.[12]
Another resource, LinkedIn Learning, is used by the brewing company to offer employees courses to help keep them engaged and learning.[13]
Management Training to Provide Support
According to Dr. Michelle Paul, a professor-in-residence at the University of Nevada, Las Vegas, "People need to feel psychologically safe… Managers in workplaces have a great deal of influence on the extent to which their staff members feel safe."[14]
Preparing managers to support employee mental health needs is one of the seven steps suggested by the Thrive NYC Covid-19 Mental Health Guide for Employers. "Developing managers' abilities to provide supportive supervision and to appropriately discuss mental health can help employees feel comfortable sharing concerns and accessing the care they need."
Here are several ways employers can educate managers to provide supportive supervision.
1. Teach managers to recognize common symptoms of mental health challenges or illness.
2. Teach managers active listening skills and validating language.
3.  Provide managers with a complete guide to employee mental health resources so they can connect employees with those resources.
4.  Encourage managers to set an example by managing their own mental health needs.
5.  Teach managers to foster an atmosphere of open communication  about mental health by frequently communicating with employees to listen to employee needs and discuss employee suggestions.[15]
The following tools provide needed education for both managers and employees.
1. Mental Health First Aid is a website recommended by Kaiser Permanente.[16] 
2. Thriving Mind provides a series of articles and webinars on emotional health created in partnership with Stanford Medical and Thrive Global. 
3. Salesforce recently launched a live webinar series called B-Well Together.  Here, employers can gain insight, tips and resources on mental, physical and social well-being from luminary speakers such as Arianna Huffington and Deepak Chopra.[17]
Conclusion
"A recent survey of 256 companies by the National Alliance of Healthcare Purchaser Coalitions found that 53% of employers are providing special emotional and mental health programs for their workforce in the wake of the pandemic."[18]
Employee Assistance Programs, mental health apps, virtual socialization tools and management training all help employers of large and small businesses make mental health support programs accessible to their employees.  By providing robust mental health resources, employers support employee well-being, while improving productivity, efficiency, retention and physical health.
---