The Future of Employee Wellness and COVID-19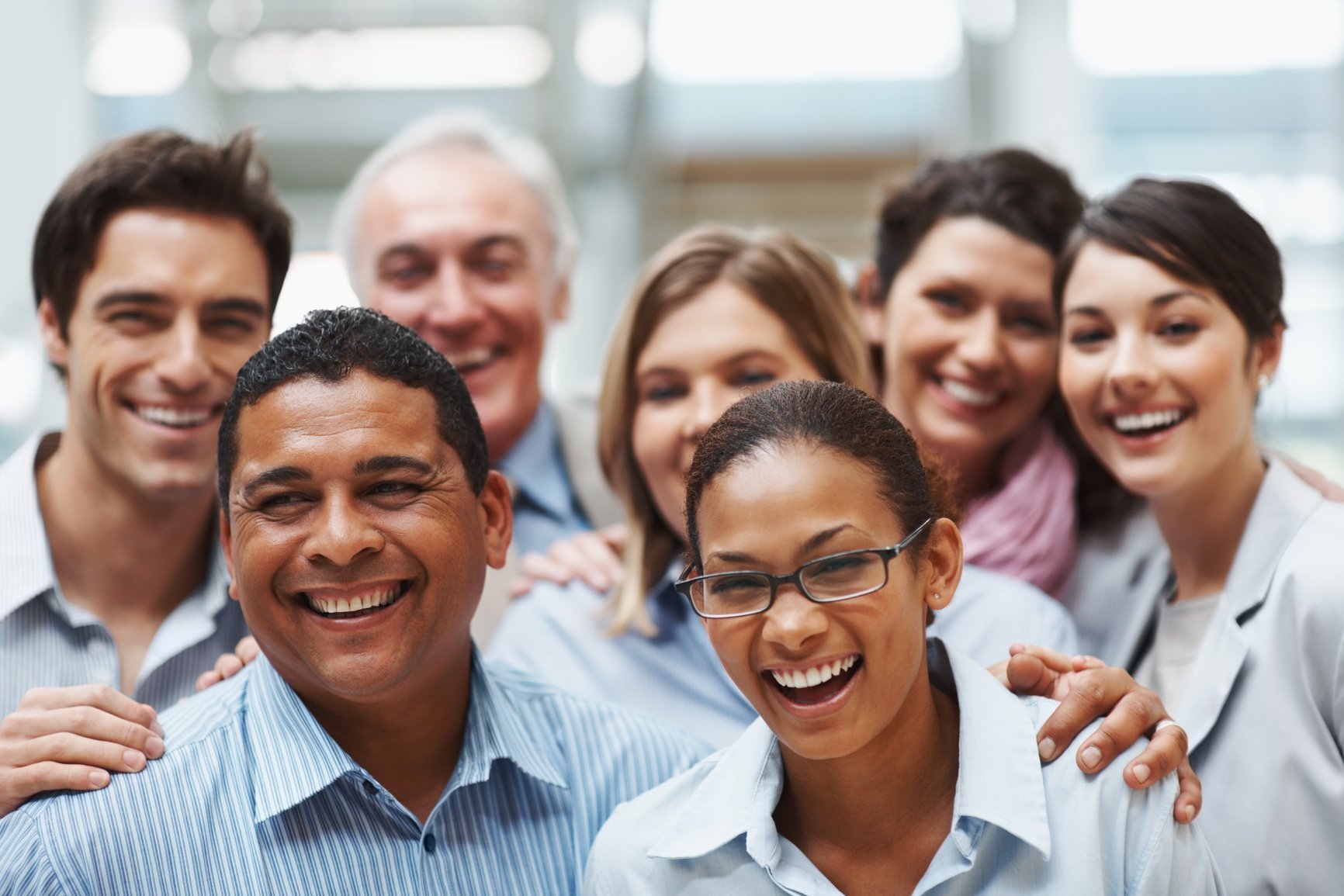 How COVID-19 Has Changed Corporate Wellness
Before facemasks and social distancing became a societal norm, corporate wellness involved a combination of on-site and digital services.  These core wellness services include on-site biometric screenings, lunch and learns, health fairs, wellness challenges and social gatherings.
These programs were effective since employees were on-site and could step away from their responsibilities to get a health screening or participate in a wellness event. 
COVID-19, however, has changed the business landscape from primarily on-site to majority remote and, according to a June, 2020 survey completed by Nicholas Bloom, a Stanford Economics professor, Covid 19 has affected industries differently.
"Only 51 percent of the survey respondents - mostly managers, professionals and financial workers who can carry out their jobs on computers - reported being able to work from home at an efficiency rate of 80 percent or more. The remaining (nearly) half cannot work remotely. They work in retail, healthcare, transport and business services, and need to see customers or work with products or equipment.[1]"
As the business landscape changes in response to COVID so does corporate wellness.  Demand for corporate wellness programs has increased as more employers see the urgent need to maintain employee health to protect their workforce.  How wellness is administered has also shifted to a need for more virtual services.  Those with existing wellness platforms are requesting more robust digital programming through their wellness platform to meet the needs of a remote and varied workforce.
Tori Tomlinson, Founder of US Wellness, states: "We are seeing more employers interested in making long term investments in employee health and wellness in response to the pandemic. Core wellness services including online wellness portals and online communications of wellness will continue and need to continue.  Based on what we are seeing, wellness portals and media platforms will proliferate and become more robust in the months and years ahead."
Corporate Wellness Shifts Towards Mental Wellness & Financial Education
What do employers and employees need during this global Covid 19 pandemic?  Jen Arnold addresses this question in her October 16, 2020 Redesigning Wellness podcast with Maddison Bezdicek, a health strategies practice leader, and Vicki Roy, a senior health strategist. They indicate financial education and mental health support administered through wellness platforms are the greatest wellness needs of employees today.
The economic fallout from the pandemic has led to furloughs, job loss, reduced hours and salary reduction in many industries. Such drastic changes have caused financial uncertainty and stress that has affected employees across industries and job functions.
Wellness platforms offering virtual financial counseling, 401k education, and classes on money management help employers address this urgent need.[2]
The pandemic also brought increased employee anxiety. Months after the start of the COVID global pandemic, Mind Share Partners, a nonprofit organization, conducted a global employee survey with the following results: 
"We found that the mental health of almost 42% of respondents had declined since the outbreak began. Given all that's happened between then and now, we can only imagine that the figure has increased. Much has been said about this short-term mental health impact, and the long-term effects are likely to be even more far-reaching."[3]
Wellness experts suggest corporate wellness programs include webinars about stress and anxiety reduction methods, resilience training, and how to find and access available local and national mental health resources.  Another proposed strategy involves providing supervisors virtual training on how to recognize acute and chronic anxiety in their staff and connecting employees to virtual preventative support resources.[4] 
Mental Wellness as a New Market
The Global Wellness Institute (GWI) recently published research highlighting mental wellness as a new and rapidly growing market. Uniquely distinct from mental health, The GWI defines mental wellness as "an internal resource that helps us think, feel, connect, and function. It is an active process that helps us to build resilience, grow, and flourish."
This market segment encompasses new wellness and product offerings in four categories of mental wellness
Sleep, Senses & Spaces

Nutraceuticals & Botanicals

Self Help

Meditation & Mindfulness
Alyssa Williamson, Chief Operating Officer of US Wellness states "Historically providing wellness programming addressing mental health has been challenging because mental health is so clinical and requires close coordination with managed care organizations and physicians.  We see the development and focus on mental wellness services as a great opportunity for employers to provide employees mental health support that promotes resilience and growth."
The Growing Need for Mental Health Support
In their August, 2020 article in the Harvard Business Review, Kelly Greenwood and Natasha Krol of Mind Share Partners stated the following:
"As we navigate various transitions over the coming months and years, leaders are likely to see employees struggle with anxiety, depression, burnout, trauma, and PTSD. Those mental health experiences will differ according to race, economic opportunity, citizenship status, job type, parenting and caregiving responsibilities, and many other variables."[5] 
How can managers leverage their wellness program to mitigate the current and potential future mental health struggles of their employees?
Be vulnerable and share their own struggles.

Model healthy behaviors such as taking a walk during the workday to alleviate stress.

Create a culture of checking in with employees through regular pulse surveys. The implementation of regular pulse surveys at BlackRock, a global investment management firm, led to the development of remote management skill-building programs, improved health and well-being support for employees, and increased time off.

Offer flexibility and be inclusive. For Basecamp CEO Jason Fried this meant allowing his employees to set their own schedules based on childcare and other unique needs.

Communicate more than you think you need to.

Invest in training. Proactively training supervisors and employees about mental health and reducing the stigma of seeking help will improve employee overall health.[6]
Employee Wellness and Genetic Testing
Another area predicted to have substantial growth in the wellness field in the years to come involves genetic testing.  Historically wellness screening and testing has focused solely on measuring biometric outcomes such as cholesterol levels, glucose, blood pressure.  As wellness continues to focus more on prevention versus symptom and disease management, advanced genetic testing allows for even greater precision at managing and monitoring each individuals unique risk factors for chronic and catastrophic diseases like cancer, heart disease and stroke very early on even before biometric screenings show indication of disease progression. 
Genetic testing shows the potential to reduce health care costs.  If an employee's genetic test is positive for a mutation that's associated with cancer or another disease, he or she may be more proactive about screening for the disease and may make lifestyle changes that may lower the risk of developing the disease. For example, by some estimates, the cost for treating early stage breast cancer is more than 50% less than the cost to treat the same cancer at an advanced stage[7].
"By using genetics, you can help some people prevent or interrupt something at an earlier stage where the costs are much lower," said Othman Laraki, chief executive of Color Genomics[8].
However managed care organizations and physicians are wary of the risks of implementing widespread genetic testing among the population.  They argue that there is no evidence systematic genetic screening of the population will have a net benefit on outcomes and may cause unnecessary worry among patients. [9]
However more and more companies are incorporating genetic testing into their wellness programs including SAP and NVIDIA.  And SHRM reports that as of 2018 18% of employers offer some form of genetic testing to employees[10].
"Employers are beginning to take a heightened interest in genomic medicine," said Candice Sherman, CEO of NEBGH. "They clearly want to better understand genomic medicine and know what guidelines they should follow in making relevant benefit decisions."
Alyssa Williamson, COO at US Wellness states, "We see more employers offering genetic testing to their employees in the years ahead.  This service offering should be combined with access to genetic health counselors to ensure risks and results are delivered safely to employees and that they have resources and support to navigate future implications of their results."
Remote Work and the Future of Corporate Wellness
According to Amity, an international organization focused on creating innovative digital solutions for businesses, it is predicted by many that remote work is here to stay.
In fact, a survey conducted by global research company Gartner with 317 CFOs and business finance leaders found that 74% plan to move their previously on-site workforce to permanently remote positions post-COVID-19.[11]
A second frequently heard prediction is that technology will continue to play a significant role post-Covid 19. Leaders have discovered the financial and social benefits of a remote workforce. 
With conference calls, project management boards, workflows, water cooler chats and happy hours all successfully transitioning to the virtual world the benefits for many businesses to remain virtual or continue to implement virtual aspects to their practices is significant. 
The third prediction is a hybrid work model in businesses with employees working both remotely and in the office on a much larger scale than was seen pre-Covid.[12] 
All these predictions indicate the need for more robust wellness platforms with some on-site support and a shift in wellness programming to financial and mental health support.
Conclusion
The demand for employee wellness platforms will continue to increase in the months and years ahead.  Technology will play a critical role with more sophisticated virtual programs and e-learning services built into wellness platforms to accommodate a more remote workforce. 
More resources will be dedicated to financial wellness and particularly mental wellness and mental health in direct response to the pandemic.  Maintaining good health has become the zeitgeist of our time and more employers are seeing the value in investing in long term employee health and wellness through advanced genetic testing, and wellness programming to maintain business continuity and reduce long term health care costs.
If you need help developing or adjusting your employee wellness program, contact us at 888-926-6099 or info@uswellness.com.
---
[5]https://hbr.org/2020/08/8-ways-managers-can-support-employees-mental-health